Environ Skin Care – Who Doesn't Want To Look 10 Years Younger?

Environ Skin Care… Because who doesn't want to look 10 years younger?
Environ… The Powerhouse Skin Care Company, that has stayed just below your radar until now! 
Our aim from our videos and blog posts is to provide you with as much education as possible, to allow you to make the best possible choices with any facials or home skincare purchases. 
We want you to properly understand how your skin functions and make the best choices when it comes to selecting run your skin.
What is Environ Skincare and why have I never heard of it until now? 
Environ is not a 'one shoe fits all skin types' model, it is a prescriptive skincare range, that cannot be purchased over the counter, in fact, Environ Skin Care is only available at a select handful, of salons and spas throughout the UK. 
Environ is a Vitamin A based skincare range founded by Dr Des Fernandes over 40 years ago in South Africa. 
Let's start with a little background on Dr Des, a man with some pretty big credentials! Dr Des was the first surgeon man or woman to ever perform an open heart transplant and to this day Dr Des is still considered one of the worlds most pioneering and renowned plastic surgeons. 
So you may be thinking.. how did this groundbreaking, kick ass surgeon get into moisturiser, isn't that a bit fluffy for a man of his calibre shouldn't he be saving lives in surgery? 
Well in essence that is exactly what Dr Des set out to do when he incepted Environ, he was searching for a cure for skin cancer, a prevalent disease in his motherland of South Africa. 
Through his many years of peer-reviewed, scientific research Dr Des discovered that a skin deficient in Vitamin A is more susceptible to skin cancer and thus noted a skin deficient in Vitamin A is more susceptible to premature ageing.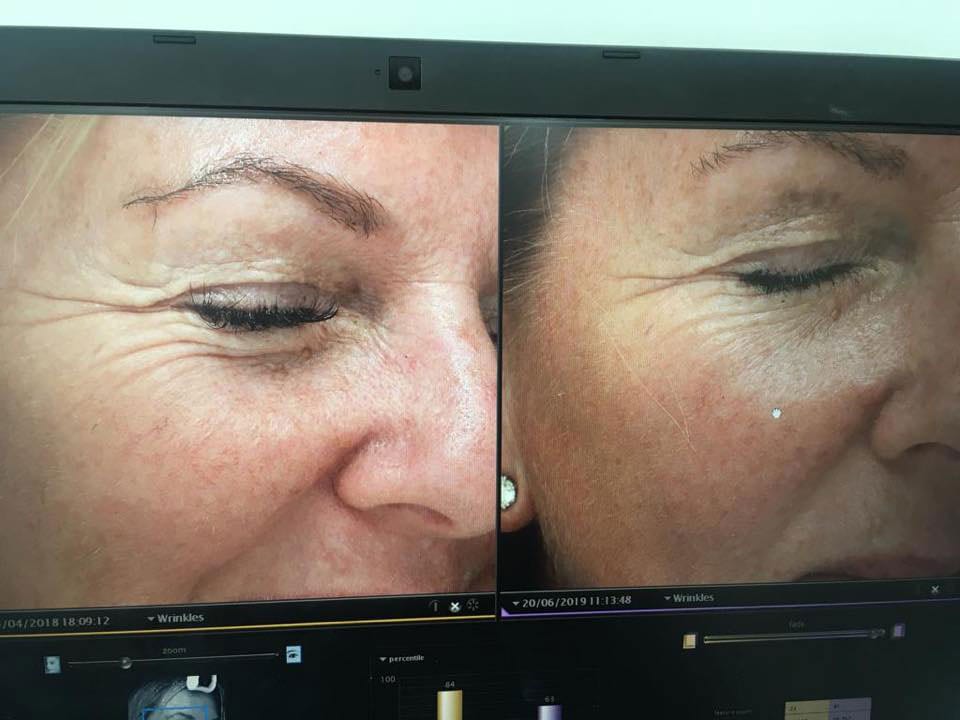 You might be starting to sense a theme… Vitamin A.
Quite simply Vitamin A is the cornerstone of Environs philosophy. Vitamin A is the only vitamin scientifically proven to repair and reverse the damage to your skin cells (or any of your body's cells) DNA.
This isn't a hypothesis this is a proven fact, with over 40 years of peer-reviewed scientific research by a world-renowned, trailblazing surgeon and his team of experts. 
So in our humble opinion, if achieving and maintaining healthy, youthful skin is your main objective from your skincare regime, why (when all the research is screaming its benefits), would you use products that don't include Vitamin A?
Dr Des wrote the book on the benefits of Vitamin A when he incepted Environ and to this day the company provides the purest and highest levels of Vitamin A legally allowed to be sold in their products. 
But Vitamin A.. Can't that Cause Retinol Reactions? 
We're not going to lie… With topical Vitamin A use, there is always a chance of a retinol reaction. To avoid retinol reactions we need to train your skin to absorb Vitamin A.
Reactions occur when your skin cells are already too damaged to absorb Vitamin A. So the Vitamin A surrounds the cell, this can irritate your skin cells, thus causing a retinol reaction. 
Environ implements a Step Up System to acclimatise your skin to increased Vitamin A levels over time. 
It's simply called: The Step Up System.
And follows a simple formula, 'start low and go slow'. 
Start on a low level of topical Vitamin A and waiting for your skin to acclimatise to the Vitamin A before Stepping Up to a higher level of Vitamin A. 
This gives your skin time to adapt and increase the number of Vitamin A receptors on its cell surface membrane and thus increases the level of Vitamin A your skin can absorb.
Once your skin becomes comfortable with current Vitamin A level, we're able to Step Up to higher level Vitamin A moisturiser and repeat the process. 
The more Vitamin A we can encourage your skin cells to absorb, the more cell DNA repair can take place, thus your skin cells can function optimally. 
https://oliviaknowlespoulton.com/wp-content/uploads/2019/11/environ_.OKjpg_.jpg
686
960
Olivia Knowles
https://oliviaknowlespoulton.com/wp-content/uploads/2019/11/olivia-knowles-logo-1.png
Olivia Knowles
2019-11-10 20:13:33
2019-12-15 16:09:08
Environ Skin Care – Who Doesn't Want To Look 10 Years Younger?